Sea Salt Superstore
Share with Colleagues
PICKLING & CANNING SALT: This non-iodized, additive free Sea Salt is ideal for homemade pickling and canning and works great with home kits.

EASY DISSOLVE: This fine grain, flaky sea salt dissolves easily and is porous compared to traditional processed salt helping absorption and dilution rates.

VERSATILE: Grab your canning supplies, canning kits and your imagination. Your pantry size is the only limit to what you can pickle.

CANNING FAVORITES: Our favorite items to pickle include Beans, Beets, Cabbage (Sauerkraut) and Kimchi (a fiery hot pickled cabbage) Carrots, Onions, Red Peppers and Cauliflower. Cucumbers, Lemons, Peaches, Peppers, Tomatoes and even Watermelon rinds also make for great homemade pickling ideas!

100% SATISFACTION GUARANTEE: Sea Salt Superstore is confident you'll be delighted with the quality of our products and we stand behind every single item. If you're not satisfied with your purchase, contact us so we can make it right.
View Full Details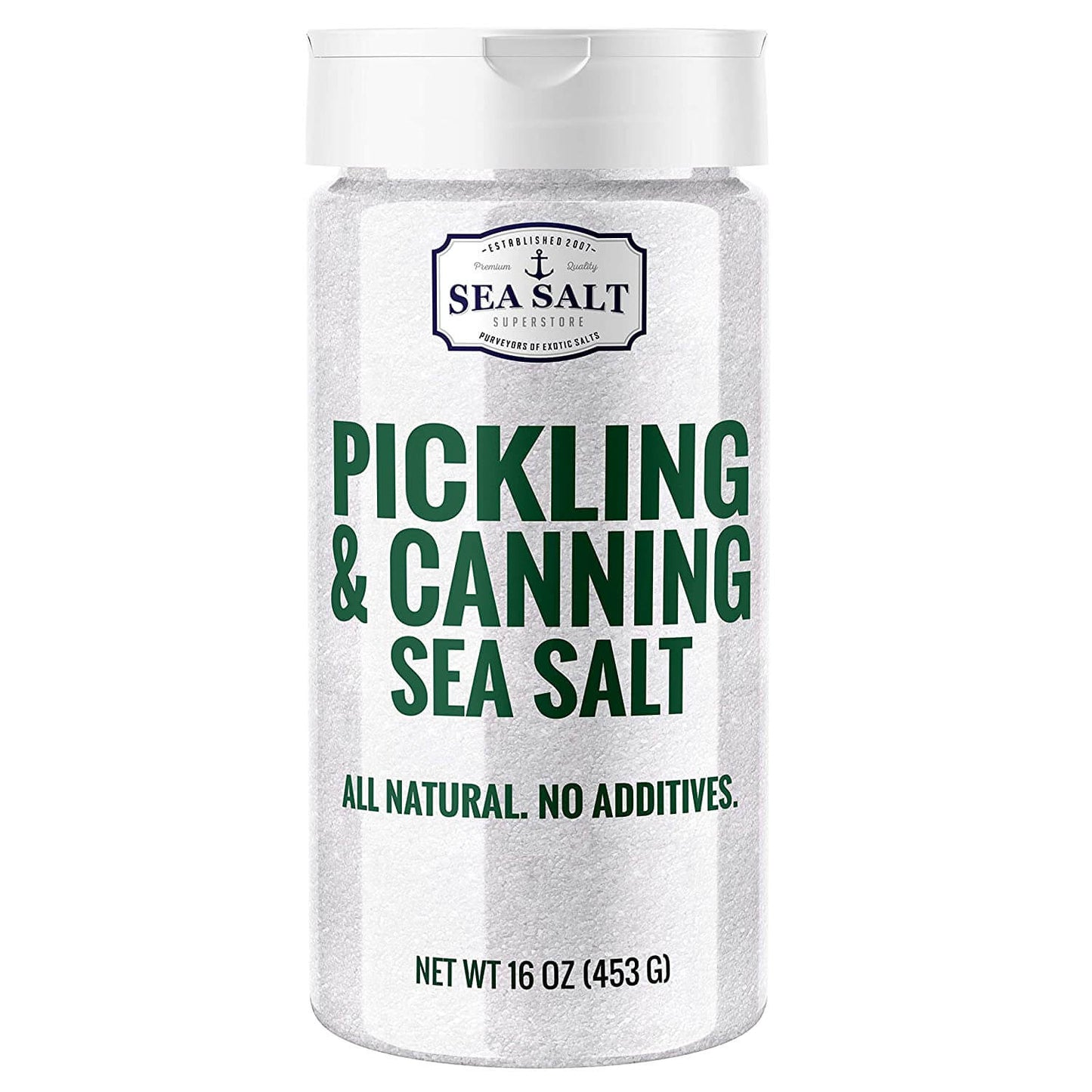 Questions About This Salt? We're here to help...