Sea Salt Superstore
Share with Colleagues
Extremely high quality and consistent natural sea salt for everyday use. This fine grain has a micro flake characteristic offering broad uses from cooking/finishing salts to an ingredient for food manufacturers and natural cheese manufacturers. This irreplaceable essential is the perfect upgrade from refined table salts.

Grain Size: Fine
View Full Details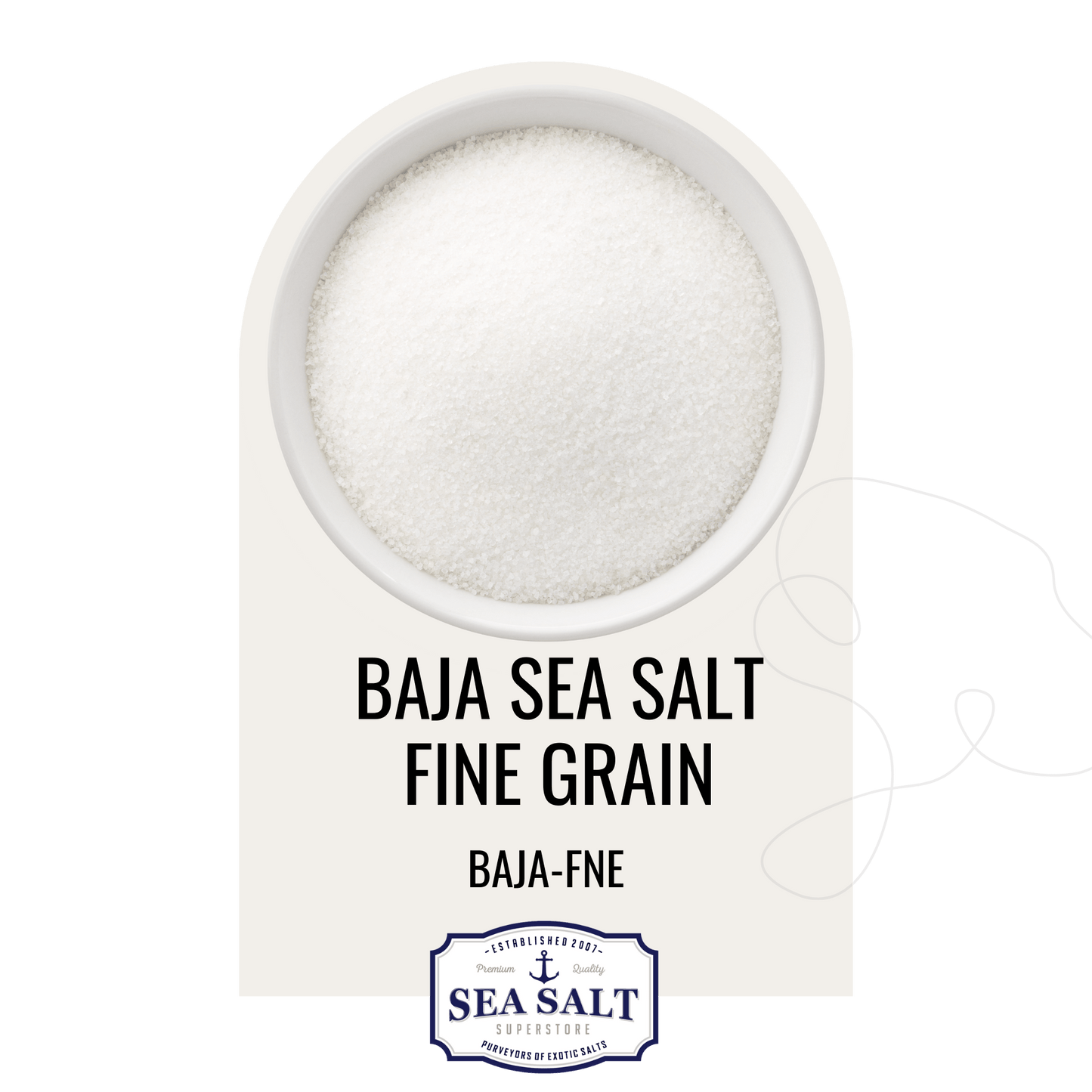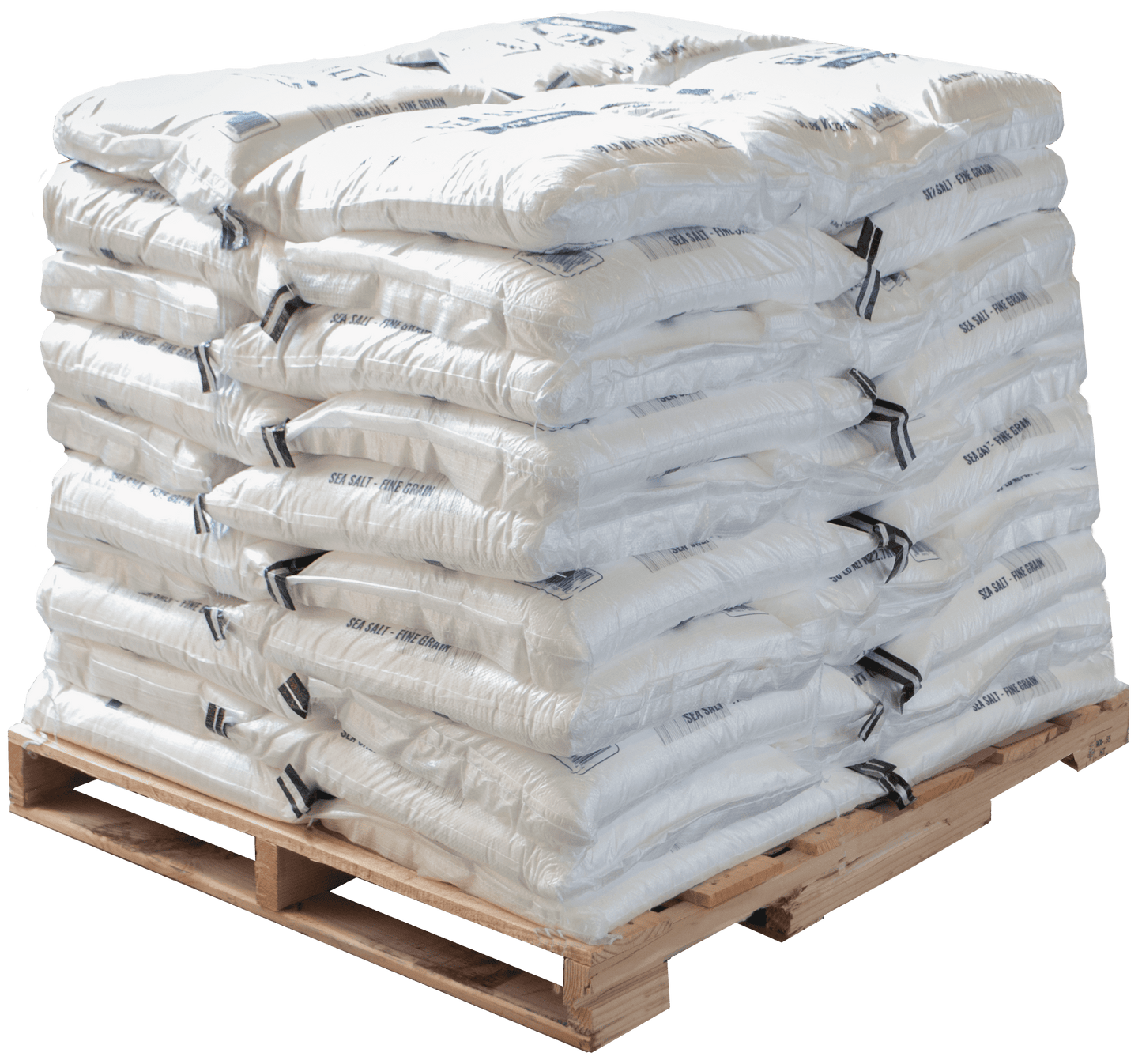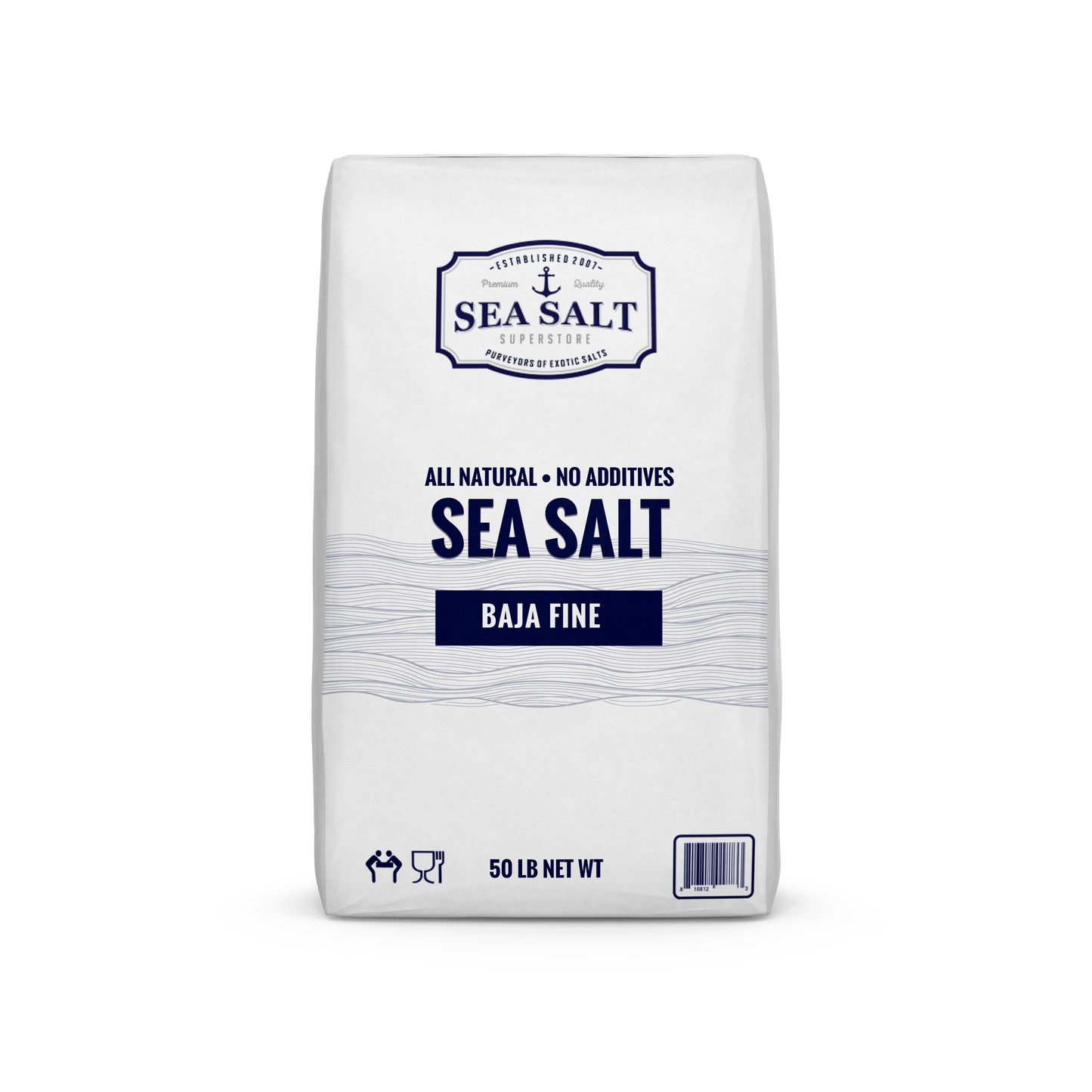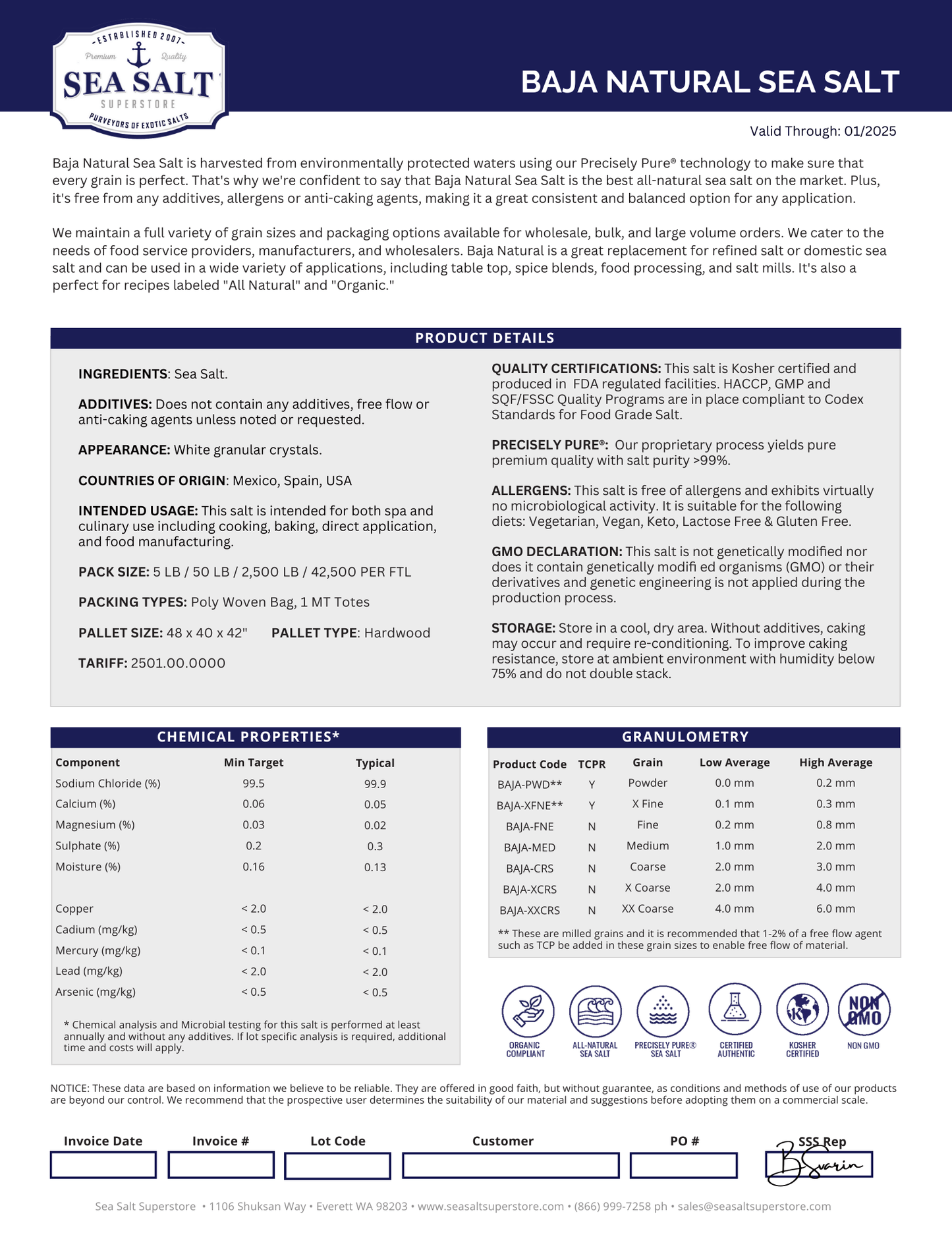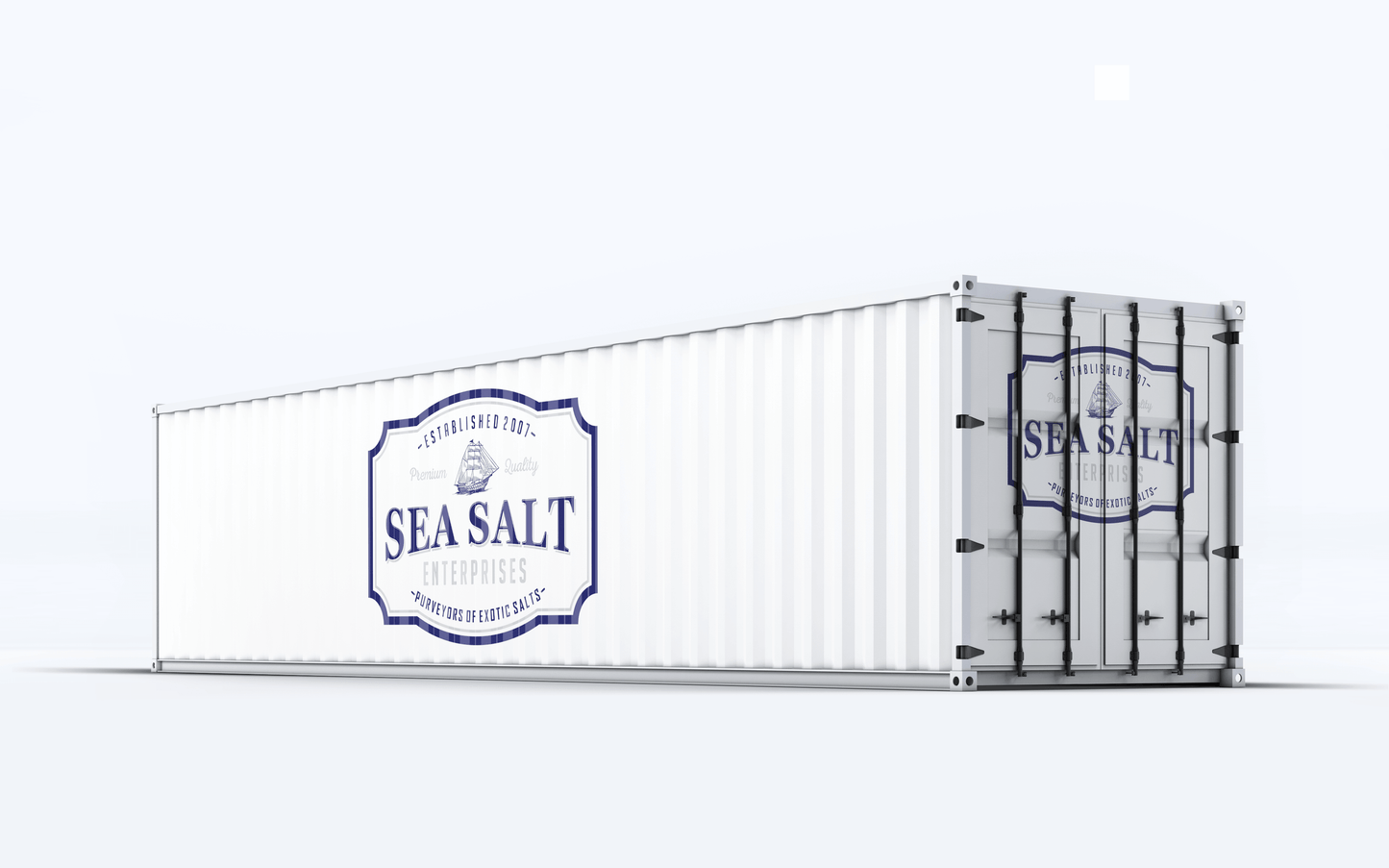 Additional Product Details
Pack, Pallet & Shipping Info

Pack Format:

Pack Materials:

Pallet Size (LxW"):

Pallet Format (TI:HI):
Quality Documents & Certifications

Please email us to request Kosher Certificates, Product Specs and other Quality documents related to this product.
More Questions? We're here to help...
Other Popular Grain Sizes...