Sea Salt Superstore
Share with Colleagues
Extremely high quality and consistent natural sea salt for everyday use. Milled to spec for a precise grain size and 1-2% free flow agent is added.
Solar-evaporated Sea Salt is a wholly natural and unrefined product. The sun and sea and the "salting out" process create pristine white crystals, which are harvested, washed, meticulously crushed, and screened to the appropriate size. Subsequently, they undergo our proprietary Precisely Pure® technology at our FDA certified facilities.
This exclusive process ensures the salt's purity and preserves the distinct characteristics of each grain, allowing Sea Salt Superstore to deliver the highest quality all-natural sea salt available in the market. 
Our product serves as an excellent substitute for refined salt or domestic sea salt and is suitable for use in recipes labeled "All Natural" and "Organic."
This sea salt contains no additives, allergens, or anti-caking agents, providing a consistent, balanced flavor and texture with each batch. 
We cater to wholesale, bulk, and large volume orders, offering a comprehensive array of grain sizes and packaging options tailored to the requirements of our food service customers, manufacturers, and wholesalers.
With applications ranging from tabletop seasoning and spice blends to food processing and salt mills, this salt is a strategic upgrade that will delight consumers which are increasingly driven by the quality of food and ingredients.
View Full Details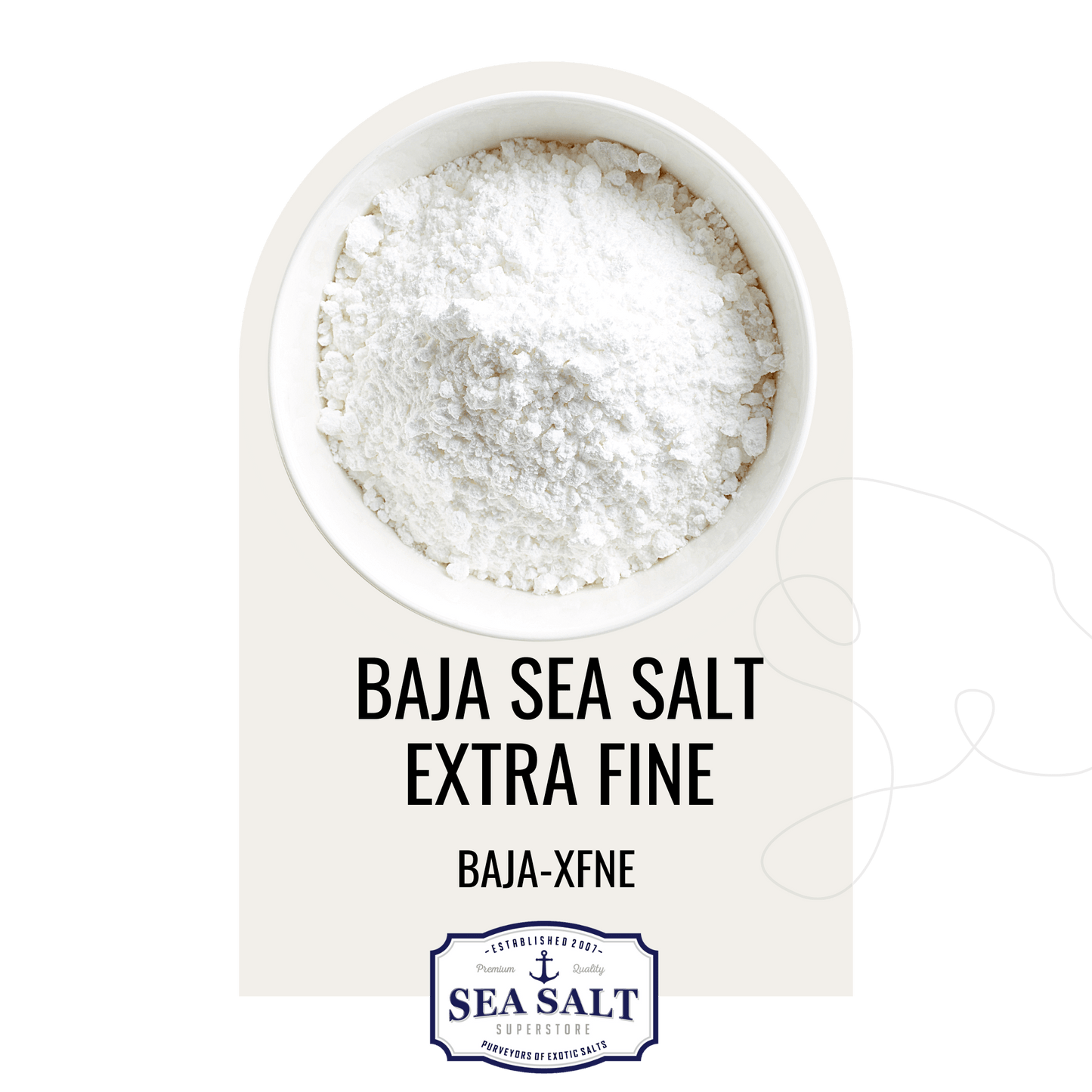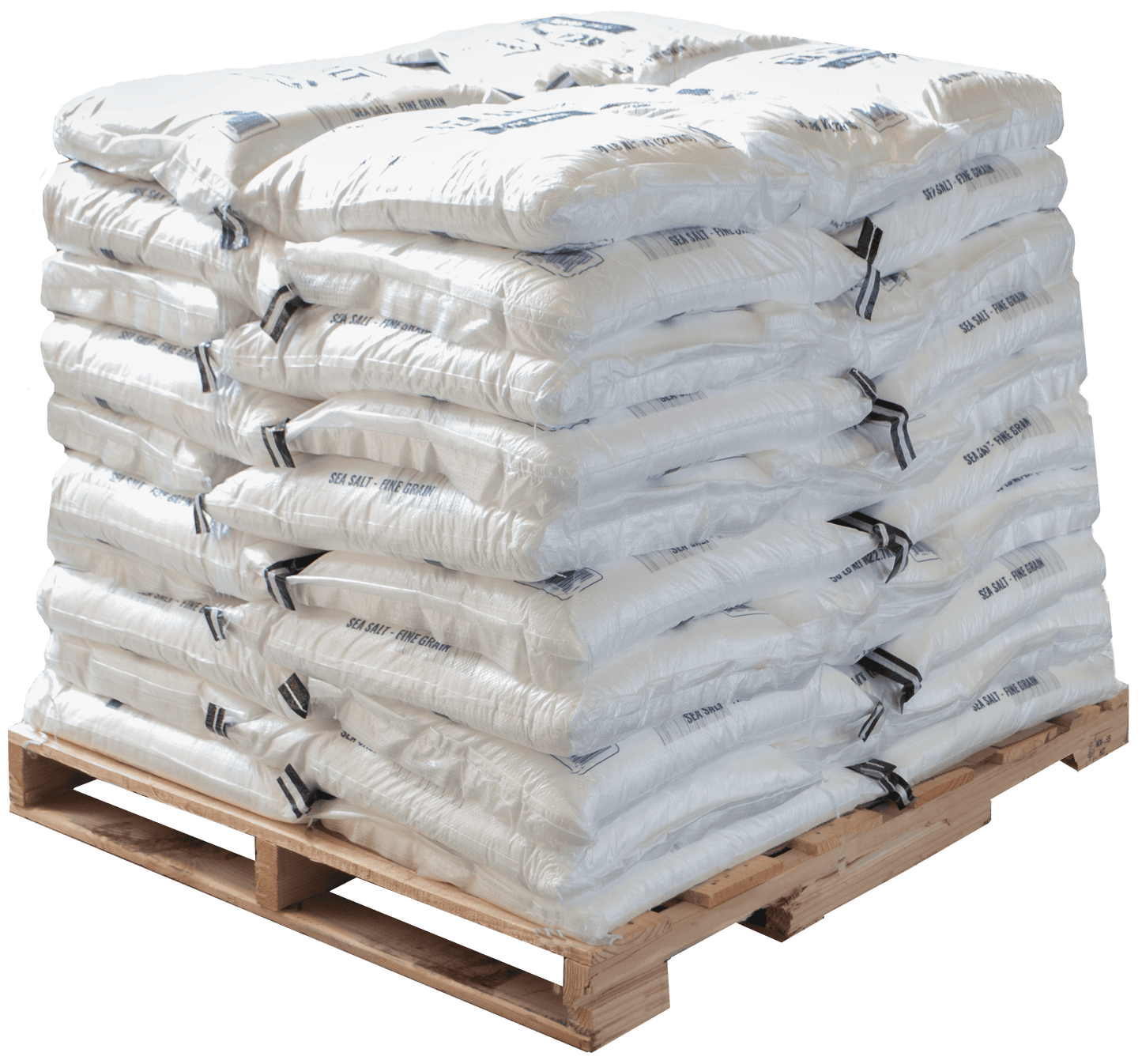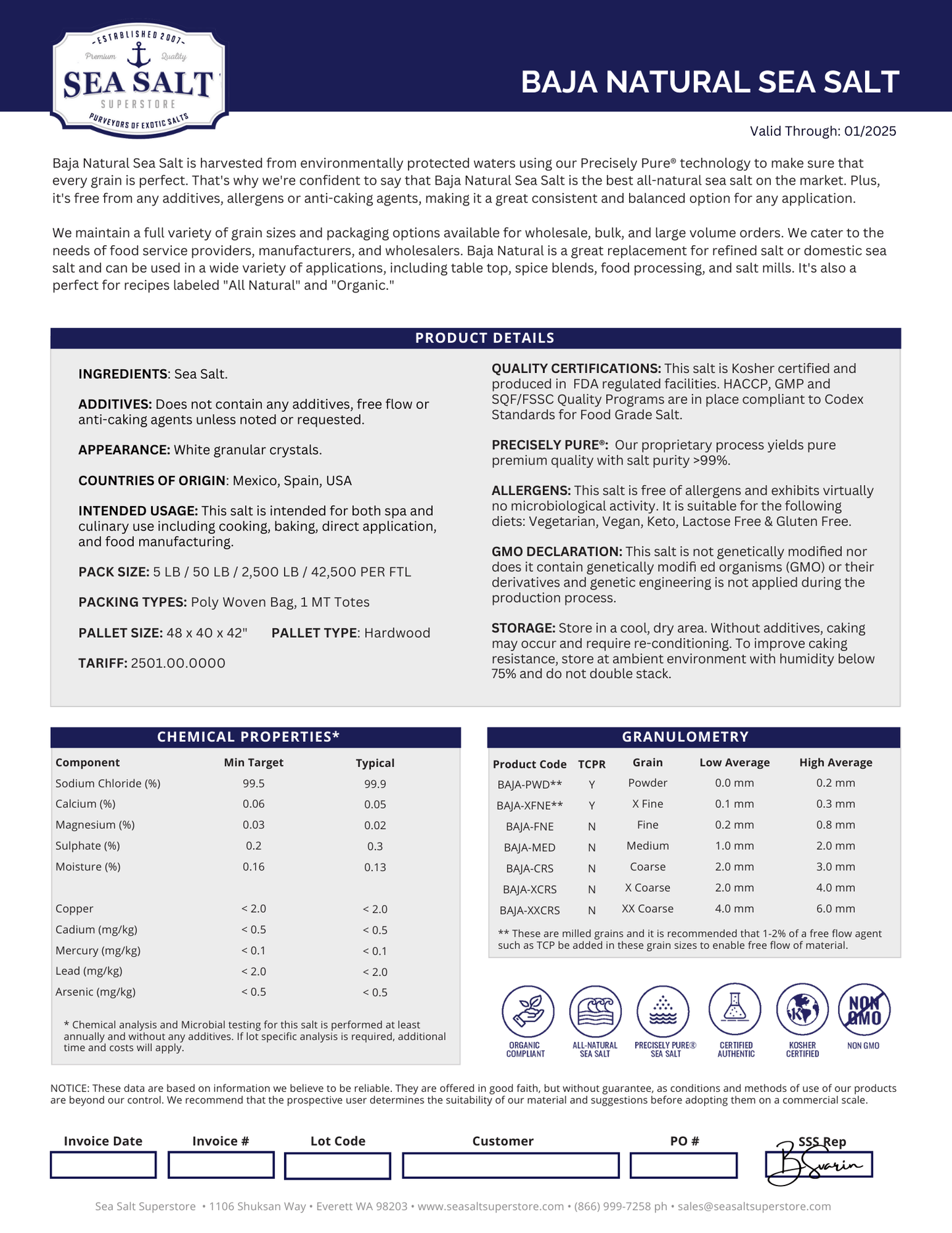 Additional Product Details
Ingredients

Sea Salt, TCP (a free flow agent)
Pack, Pallet & Shipping Info

Pack Format: 50# Bag

Pack Materials: Multiwall Bag

Pallet Size (LxW"): 48x40

Pallet Format (TI:HI): 5:10
Geographic Origins

North America / United States
Quality Documents & Certifications

Please email us to request Kosher Certificates, Product Specs and other Quality documents related to this product.
More Questions? We're here to help...
Other Popular Grain Sizes...